Nordkapp camping
In the middle of a nature experience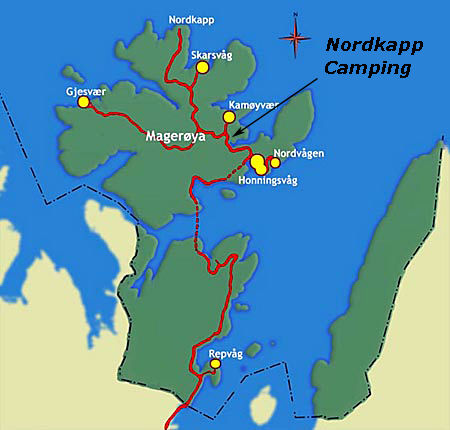 Welcome to exciting days at Nordkapp Camping in Skipsfjorden, only 24 km from Nordkapp - Europe's northernmost corner.
Here you live in the midst of the 71 ° north nature experience, whether you sleep in our cabins and rooms, in your tent, caravan or camper.
Nordkapp and Magerøya are full of exciting experiences for the whole family. Here you can experience midnight sun and northern lights, stand on Nordkapp to experience Europe's northernmost point, catch and taste king crabs and fish, experience the birdlife in Gjesværstappan or do the hiking to the absolute farthest north of Europe, Knivskjelodden.